A Ellie Mitchell
Saginaw Ojibwe;

Eagle clan

One of Ellie's earliest memories is of her mother selling dreamcatchers and beaded earrings at a powwow in Grand Rapids, Michigan. Ellie began learning beadwork from her mother at the age of seven. By nine, she was selling art to her classmates and teachers.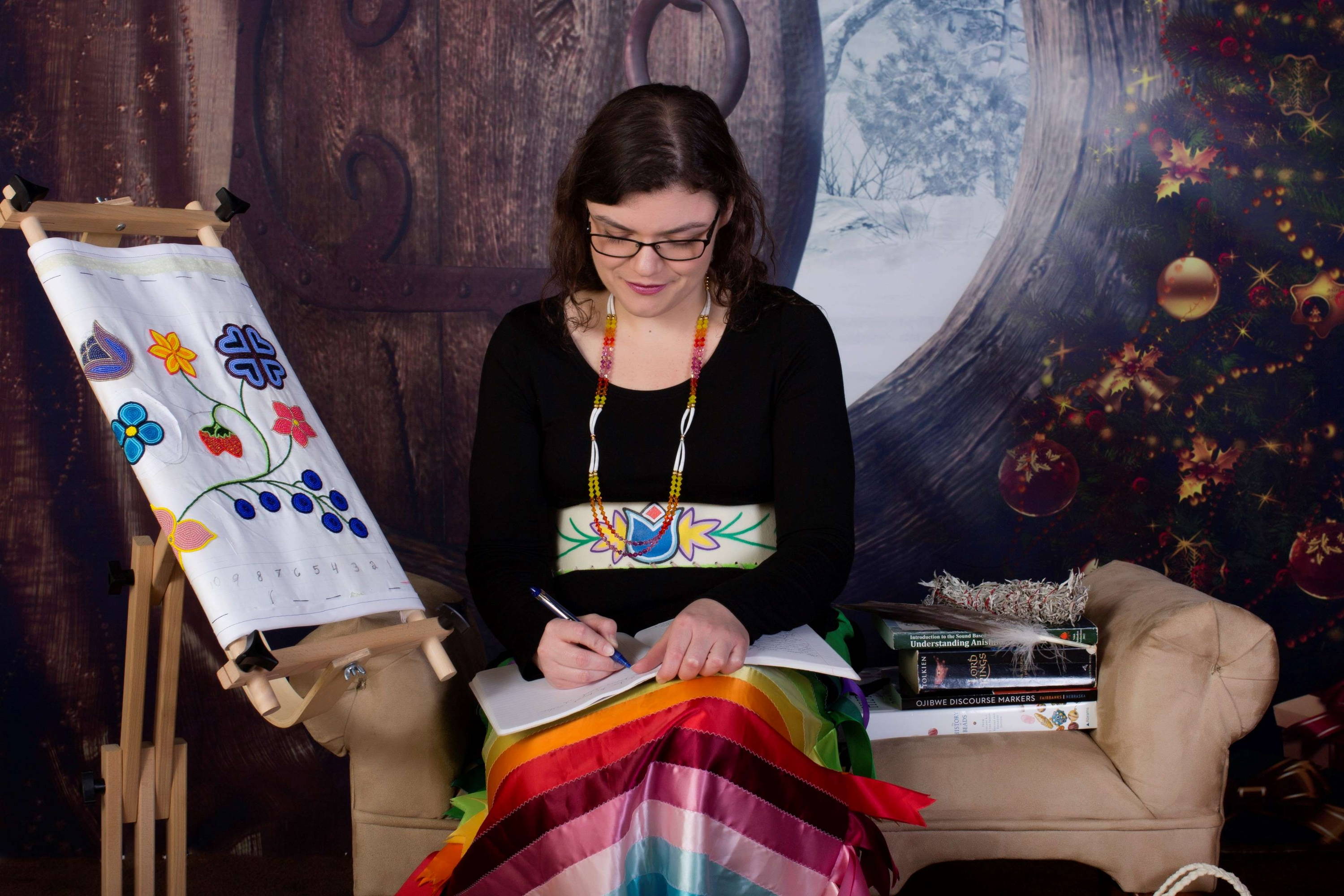 Ellie attended the Saginaw Chippewa Academy for elementary and middle school, where she received instruction from numerous Anishinaabe artists. Ellie is the owner of Bead & Powwow Supply. She dances jingle and women's traditional at powwows (depending on the heat and her mood) and serves on the Board of Directors for the Ziiibiwing Center of Anishinaabe Culture & Lifeways. She has a Bachelor of Arts in Linguistics from Michigan State University and is working on a Master of Arts in Humanities from Central Michigan University.
JI

Aamjiwnaang Ojibwe;

Turtle Clan
JI (Ojibwe; Turtle Clan) is an enrolled member of the Aamjiwnaang First Nation. She has lived in Saginaw Ojibwe territory for over half her life, where she has established many familial ties and lasting friendships. She learned the basics by watching her mother bead and has refined her techniques with over ten years of beading herself. JI finds inspiration in the traditional woodland florals of her Anishinaabe ancestors. To her fellow artists, she offers this advice "just keep creating your own artwork and perfect your style…"

**To protect their privacy, some of our artists prefer to be identified by their initials online.